Just a few days ago, our first paper on melanistic gray squirrels appeared in the journal Ecology and Evolution. This paper was ten years in the making, as the first squirrel surveys in this effort were conducted way back in 2010. Using citizen science data, we found that melanistic gray squirrels (Sciurus carolinensis) are widespread but often localized in the Great Lakes region of the U.S. and Canada. Below is a snapshot of some of the coloration patterns we found in this widespread species.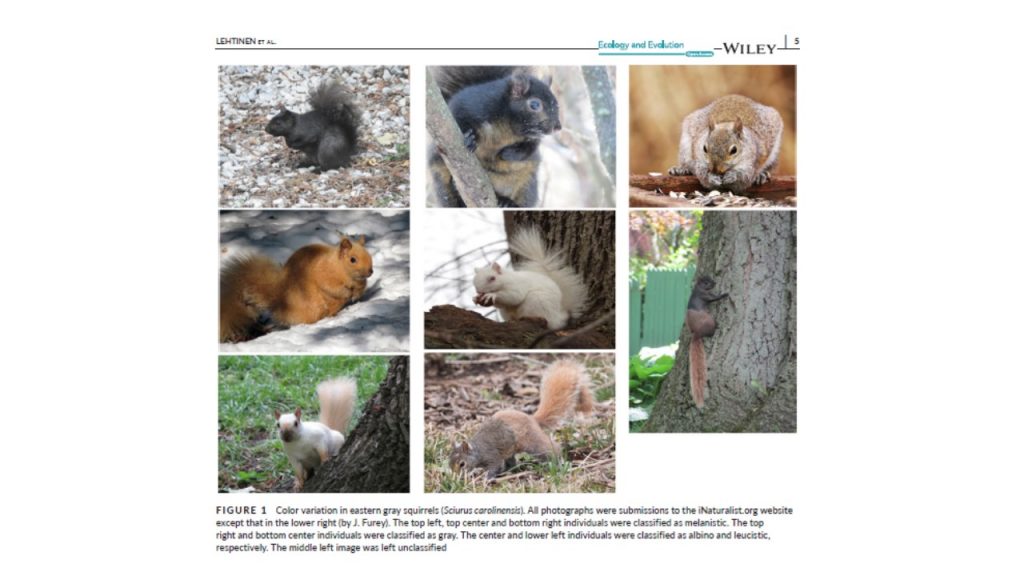 We also found that in Ohio, the frequency of the gray versus the black color morph varies dramatically among locations. In the Wooster, Ohio population (in which monitoring began in 2010 and continues to today) significant changes in color morph frequency over time and space were also detected. However, these changes over space and time in the frequency of our black squirrels seem very idiosyncratic and difficult to predict. We suggest that genetic drift may be an important evolutionary mechanism behind these changes. Many thanks to Brian Carlson, Alyssa Hamm ('20), Lexi Riley ('21), Maria Mullen ('18) and Weston Gray ('19) for all of their contributions to this work!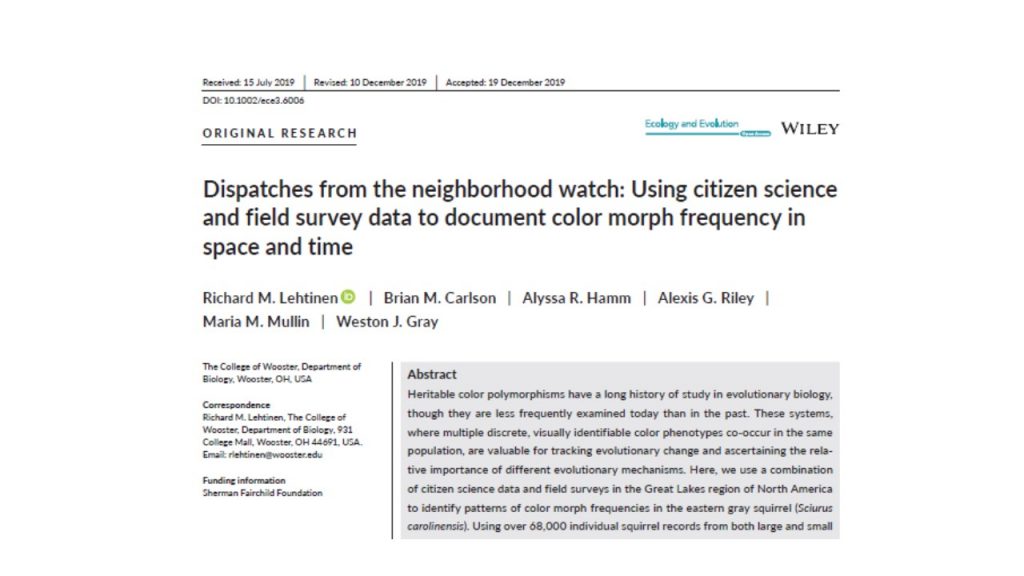 The full text of the paper can be found here.