Recently, I got a few wildlife cameras for my "Natural History of the Vertebrates" class. We deployed them out at Fern Valley Field Station for about a month (January and February 2018). The great thing about these devices is that you can see up close and personal some of our wonderful wildlife that you might not ever otherwise see. Below are some of my favorite pictures: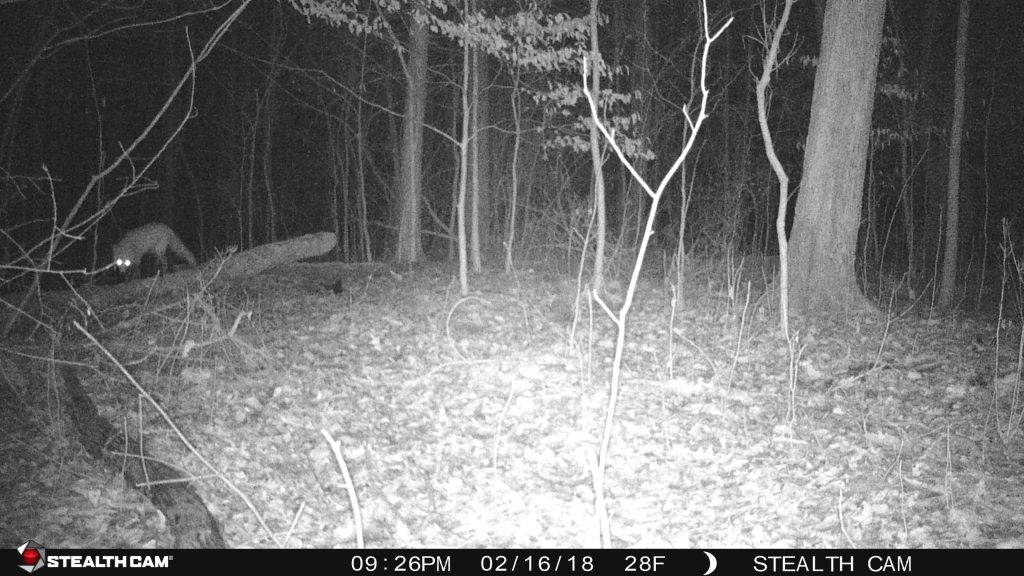 Is this a red or a gray fox? I can't tell for sure without color.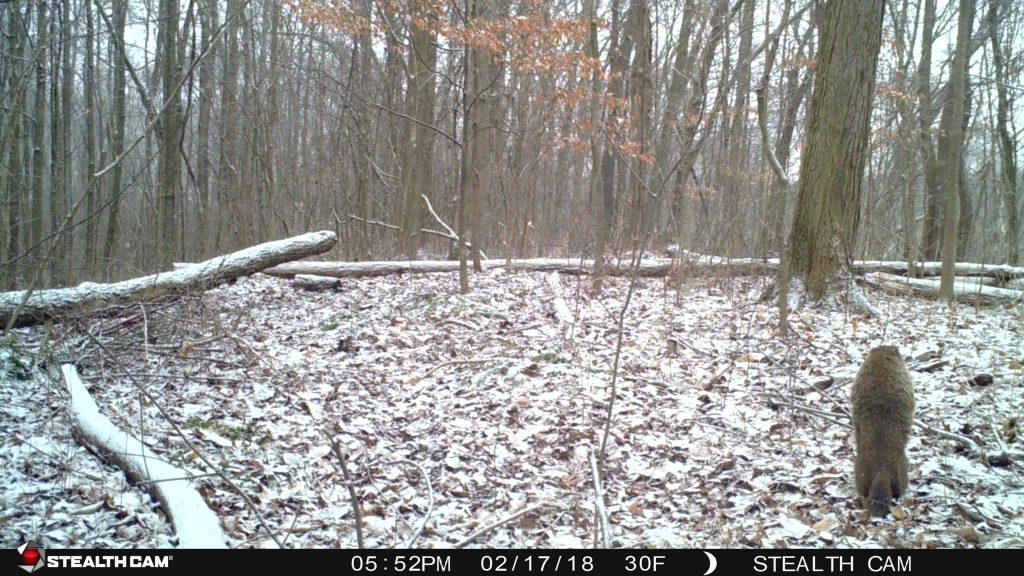 Several other photos were taken weeks earlier – I thought these guys were supposed to be true hibernators?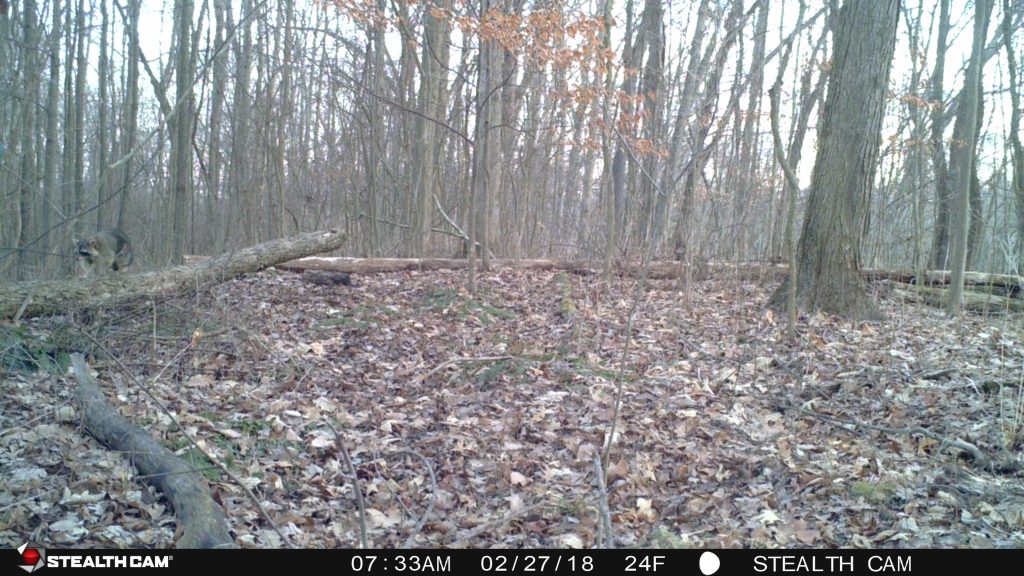 Always up to something, raccoons are common residents at Fern Valley.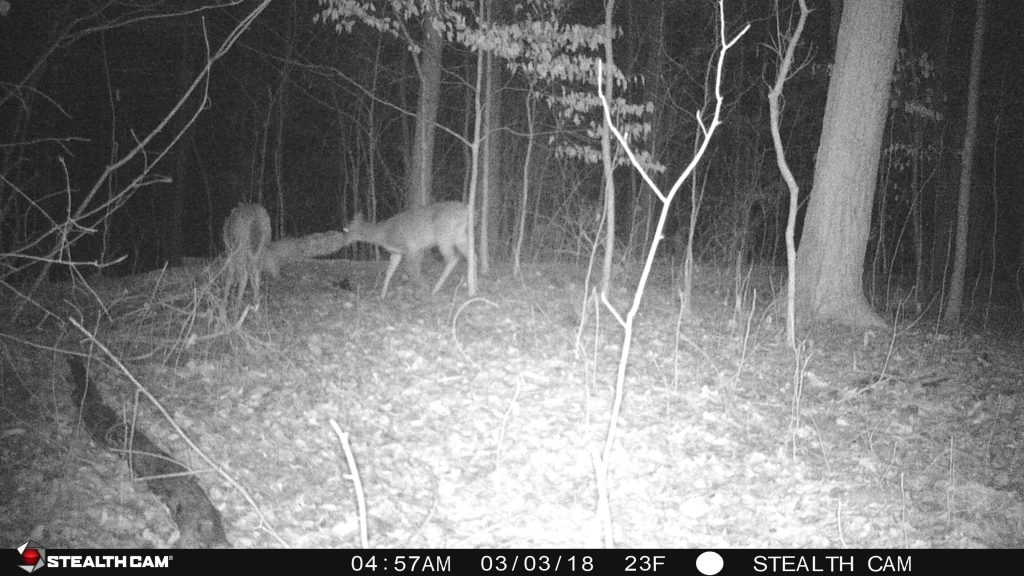 No surprise here – white-tailed deer out for a late night snack.
Stay tuned for more wildlife camera photos!