Earlier this year, my friend Yeong-Choy Kam and I published a paper based on an experiment I conducted in his lab over ten years ago in Taiwan. Time flies! Previously, there had been anecdotal reports of cannibalism in the tadpoles of Polypedates braueri (a large Taiwanese tree frog, see photo below) but no one had tested whether it occurred under controlled conditions. So, we set up a simple experiment where we varied the level of food and the density of tadpoles, expecting that if cannibalism occurs, it should most likely be observed under low food and high density conditions. We did not observe any cannibalism in any of our experimental treatments, suggesting that cannibalism may not actually occur in this species after all (or at least under the conditions we examined).
This was published in the journal Current Herpetology. Glad to have this out, even though it took ten years!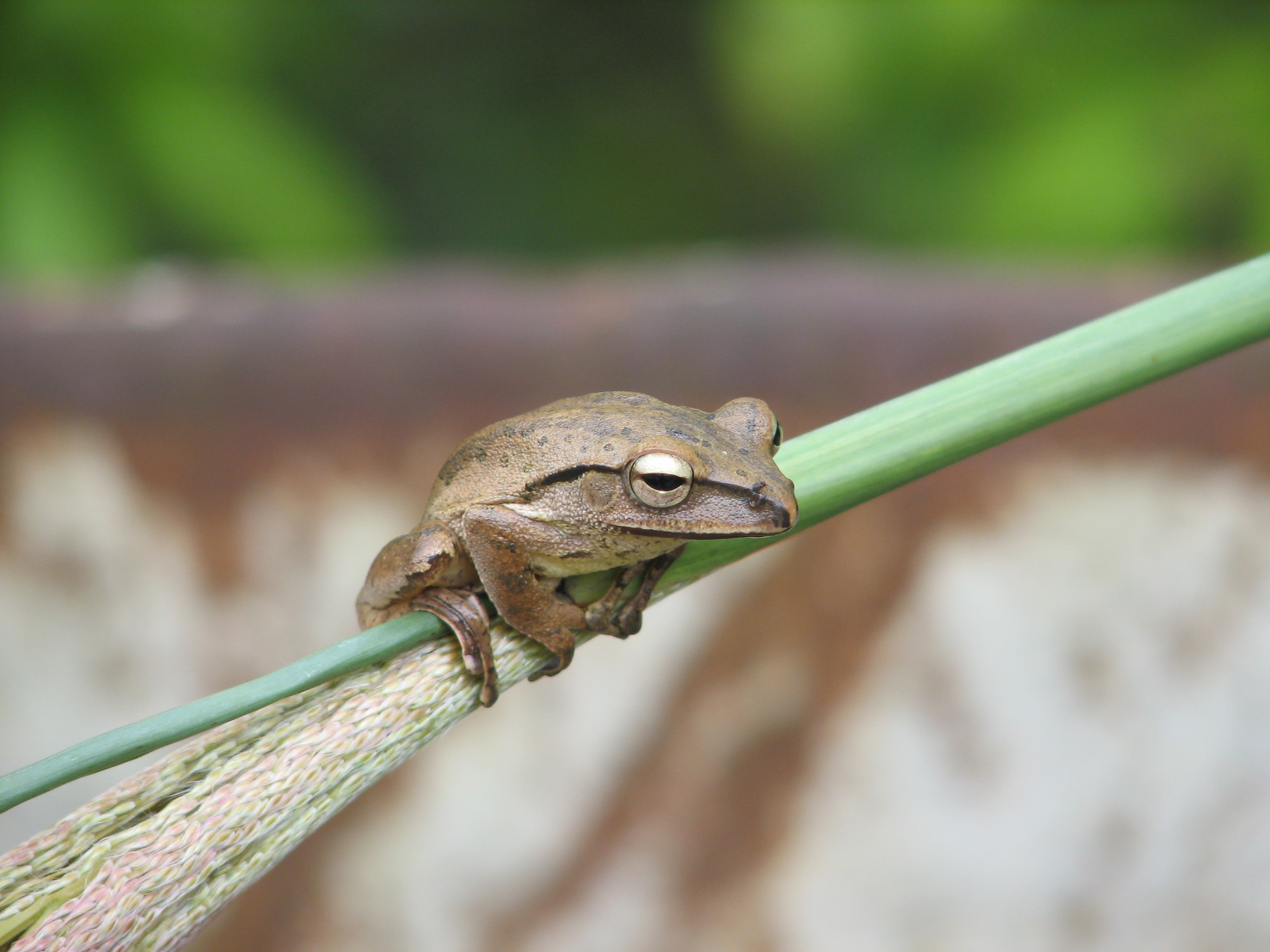 Lehtinen, R.M. and Y.-C. Kam. 2017. No experimental evidence for cannibalism in tadpoles of a rhacophorid treefrog, Polypedates braueri. Current Herpetology 36: 54–57.